Antillean cuisine is a mixture of many different international cuisines and has managed to create its own distinct identity. The ABC Islands are a melting pot of different nationalities and cultures, which has grown into its own "Kuminda Krioyo".
You may recognize many dishes you'll find on Aruba, Bonaire and Curaçao, especially if you have already dined on several other Caribbean islands. All island share a similar European heritage and because of this they share similar dishes. The local cuisine on the leeward islands also have a lot in common with the South-American cuisine as most of their fresh vegetables and fruits are imported from Venezuela.
Typical for these islands is that most people eat their main meal at lunch time. These meals often consist of funchi (a type of polenta) or rice with steamed or fried meat. The meals are mostly fried and because of the lavish use of fat and oil they are very heavy.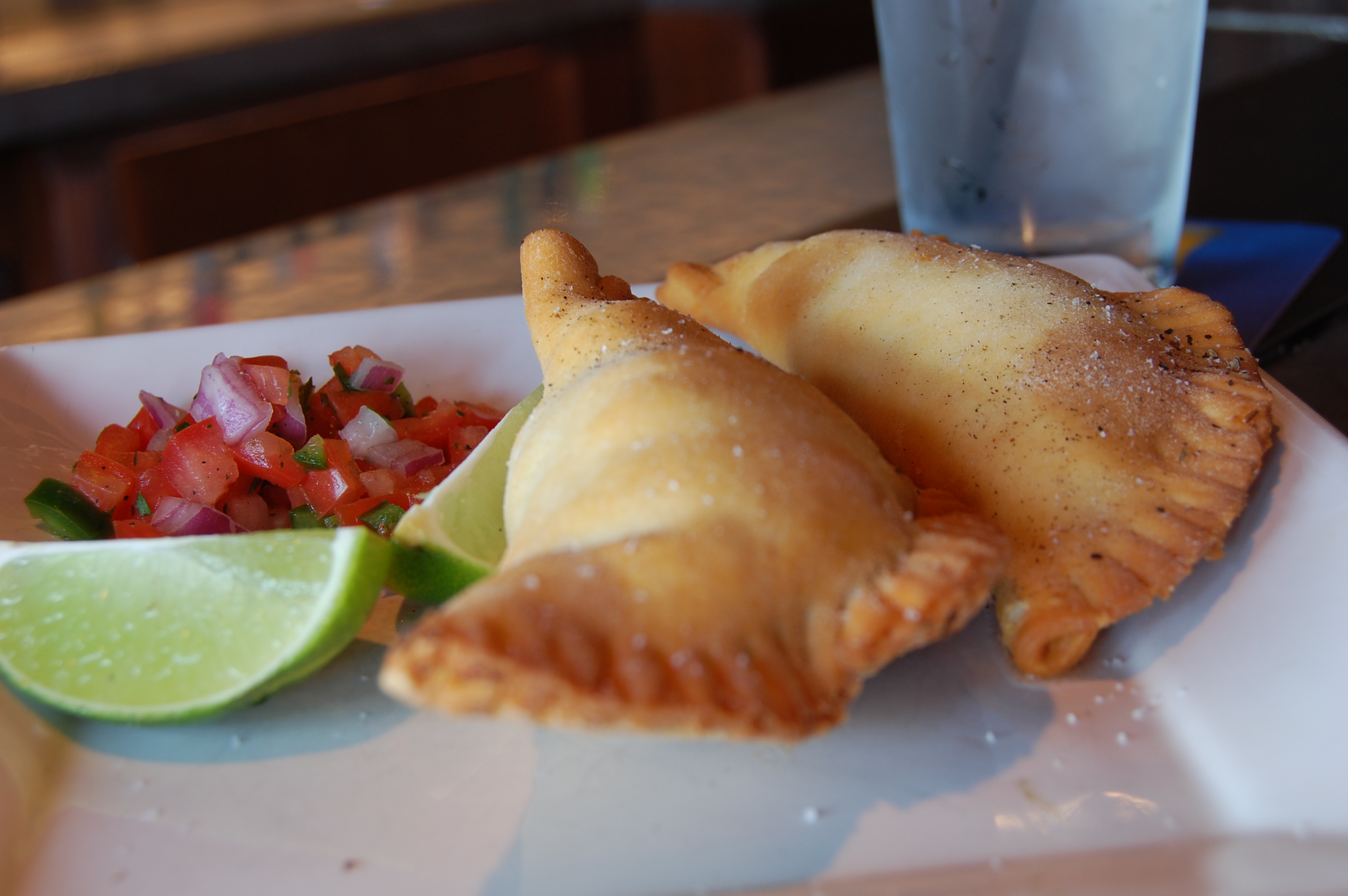 Special Dishes
If you're a guest at an Antillean wedding you will more than likely be served one or more of the following dishes. As, traditionally they serve keshi yená, stobá and bolo pretu at weddings. Keshi Yená is a dish made from a hollowed out Edam cheese that is filled with a mixture of meat or vis with raisins, plums, capers and olives. The stobá is a stew and can be made with meat, fish or vegetables. A very well-known stobá's is konkomber stobá (cucumber) and the kabritu stobá (goat stew). These stews are usually served with funchi. For desert you will get a piece bolo pretu , which is a dark fruitcake with fruit that has been soaked in an alcoholic syrup.
At Christmas and New Year's you'll come across several traditional dishes as well. An Antillean Christmas is nothing without a Ham di Pasku (Christmas ham) or the ayaka. The ayaka is a dish wrapped in banana leaves. The package is filled with a dough of corn flour, chicken and pork, raisins, plums and different herbs. The dish is cooked in water, wrapped in its banana leaves.
Snèks
Cake is enormously popular on the ABC islands and you will find many bolo's and tèrts there. A very well-known cake Bolo di Tres Lechi , which is a lovely airy sponge cake with 3 types of dairy products.
For savory snacks Antilleans love their pastechi's that are available in many different varieties, such as meat, fish, chicken and chees. But the empaná is very popular. It strongly resembles a pastechi in the shape and in stuffing options, though the patty is made out of corn flour.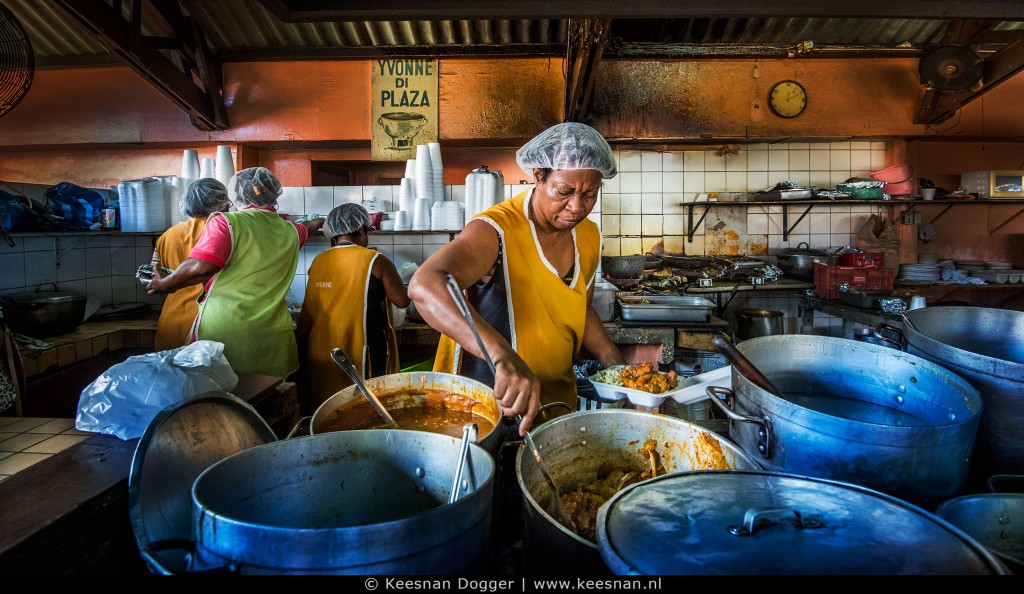 Yvonne at Plasa Bieu. source: Keesnan.nl
Krioyo Dining 
You may wonder where you should go to try out this Kuminda Krioyo. Most restaurants will have at least one classic krioyo dish on the menu. For a unique experience we recommend Plasa Bieu, where you will find many locals during lunch hour or Old Cunucu House.
You could also cook the dishes yourself, for those who are interested we will be posting recipes of all-time favorites and classic dishes regularly. So stay tuned.
Bewaren