One Happy Island
Aruba, is popularly called the 'One happy Island' bustling with beachside activities, colourful food and art festivals.  It is a one-stop destination for tourist and explorers from all over the world to indulge in the activities catering to all your senses. Choose from basking in the sun in your swim suit, indulging in some volleyball on the pristine white beaches, taking a long relaxing swim or getting off of the beach for a change. Saunter around town immersing yourself in the architecture or indulge in local food and festivities.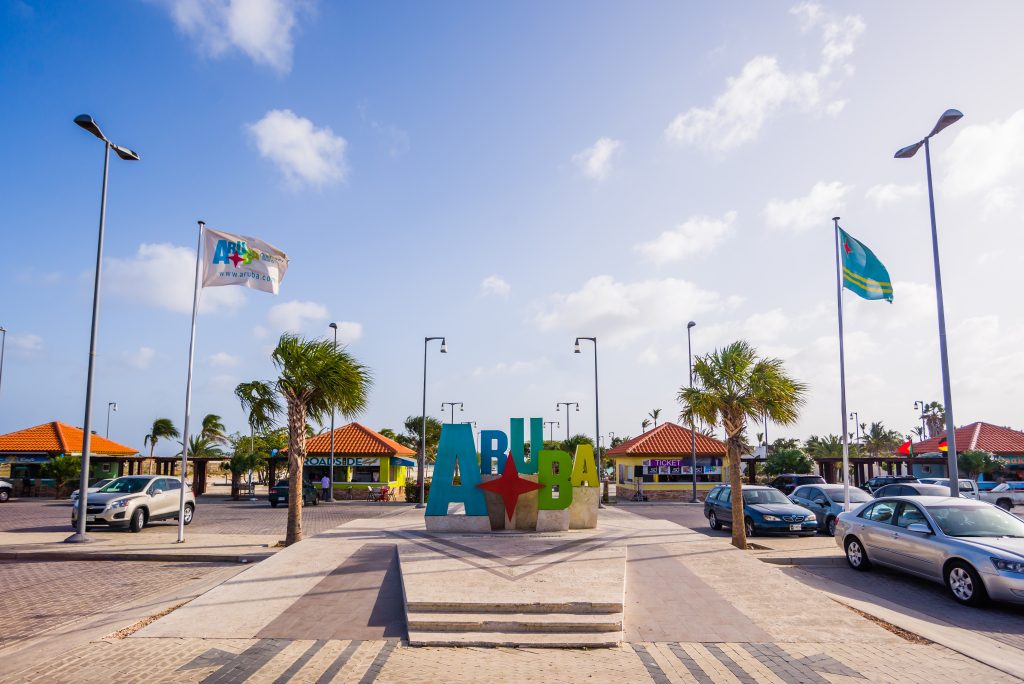 Aruba Tourism Authority (ATA) and Aruba Gastronomic Association (AGA) organises various culinary fairs for the locals to showcase their excellent delicacies and famously termed it as "Dine on Aruba," which is a cultural-culinary affair that was launched recently and runs throughout the year. Apart from the famous culinary and arts events like Bon Bini Festival.
Aruba caters to every kind of traveller and hosts various events evoking every known sense, drawing massive crowds for that special experience.  This part of the exotic Caribbean always has something exciting to offer. With a lineup of yearly, monthly and weekly events, Aruba truly offers more than what your can possibly see and do! Stroll around the main roads and taste the local delicacies of Caribbean cuisine. Be it the exotic vegetarian dishes or delectable local seafood…Aruba the place to be!
Bon Bini Festival
Bon Bini in Papiamento, Aruba's Native language, means "Welcome". This weekly festival is held on Tuesdays from 6:30 pm to 8:30 pm at Ft. Zoutman in Oranjestad.
You can treat your taste buds by trying out local culinary dishes like Keshi Yena, which is made by stuffing the hollow shell of Edam or Gouda reel with spiced and cooked meat sautéed in herbs,  raisins, olives, nuts and baked for a final finish. If you want something to wash down all that food, then dig into Balashi beer, which is a freshly brewed delicious Aruban speciality.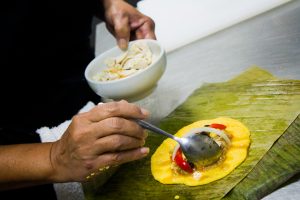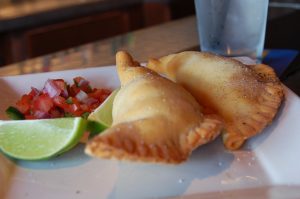 Apart from the hard to resist culinary fair, there is also a showcase with various Jazz, Latin music and dance shows that treats you to beautiful dancers clad in colourful and tasteful costumes with magnificent capes dancing to the tunes of the drums punctuated by tunes of the trumpets of a local band. You can also purchase local artefacts from the local people as they showcase their proud skills.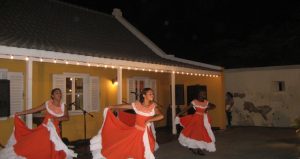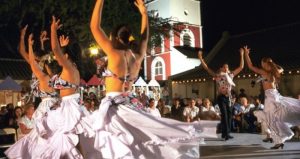 This great initiative by the Aruba tourism authorities was set up to encourage interaction and allow native people to showcase their grand culture and tradition through food, wine/drink, folklore, music- dance and artefacts. This draws curious travellers who take great pleasures in trying new things and immerse themselves into a culture of an unknown exotic Island.
Although there a small admission charge of mere $5, it pulls in crowds wanting to be a part of the local culture and experience that the Aruban natives can offer.
Next time you are in Aruba make sure you experience this amazing cultural festival! Not only does it teases all of your senses, but also gives you a glimpse of a culture so rich in heritage and hospitality, that you will be genuinely surprised and pleased. Apart from the scenic turquoise seas and white beaches, once you do experience this famed fun-frolic filled hospitality, you take back fond memories that keep you coming back for more year after year.
Bewaren
Bewaren