These walks with Dushi Walks are the brain child of Robert Vissenberg. He came up with the concept in December 2014, when he realised he wanted to show others what he was seeing during his walks. He started Dushi Walks in March 2015 and nowadays he offers several walks per week and they are all fully booked!
Dushi Walks through Willemstad

We met at 8:45 at the parking lot to start our walking tour with Dushi Walks. Our guide, Robert, is originally from the Netherlands.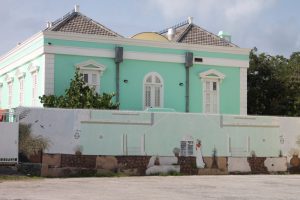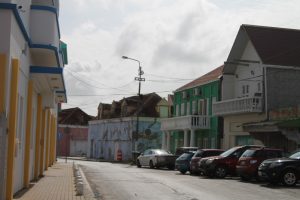 This walk is one focussed on photography, so don't forget to bring your camera. Normally this tour takes about 1 hour, however in our case it turned out to be closer to 2 hours. Robert has developed a fun and safe walking route through Punda, which he enjoys and now so do other people. This route walks you through the lovely streets of Punda and Scharloo, which shows you the local areas that are in sharp contrast with the more touristic side of Curacao.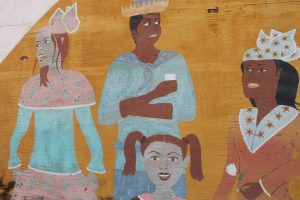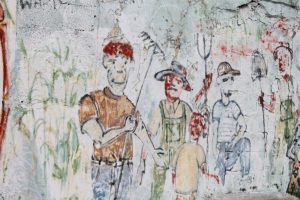 Scharloo Willemstad
Our walk is mostly through Scharloo. Part of this area has received a facelift when the King and Queen came to visit, but part are still in their "original state". It's great to see the difference. In the pictures above you may have noticed the drawings on the walls. These pictures are stories that have been told by the inhabitants of the area. Which is a fun little fact and will definitely change the way you look at them. I highly recommend taking a stroll through the streets of Willemstad, not matter how the streets look, as they are all iconic.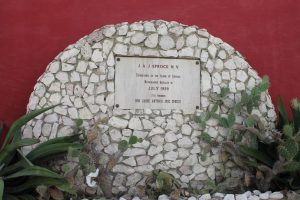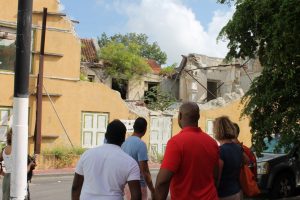 You can almost call it a classic street image: the homes that are half built or the homes that are derelict. In the picture above, you will see Robert (he is the one with the blue shirt). He is made to do these tours. He is very social, enthousiastic, has a personal touch, attention for everyone in the group and he truely enjoys giving these tours. A nice touch is that part of the proceeds of the tour goes to the inhabitants of this area.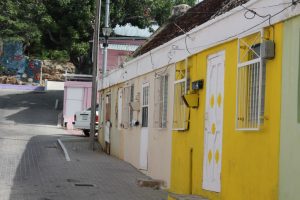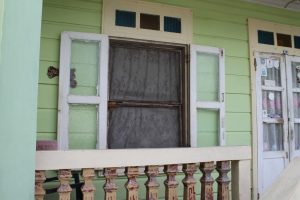 Photo tour through Willemstad
After one hour we had only seen two block, so it was time to pick up the pace. The first part of the walk was the best part for me with the derelict and authentic buildings. Beautiful streets and buildings to photograph. Our walk took us through Scharloo but Dushi Walks also offers a walk through Otrabanda.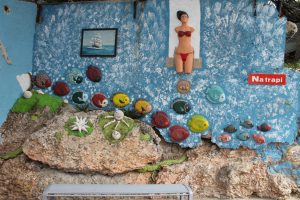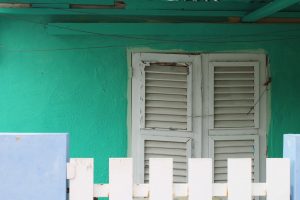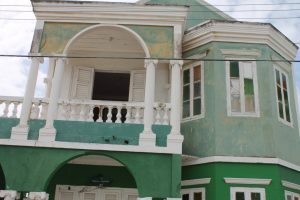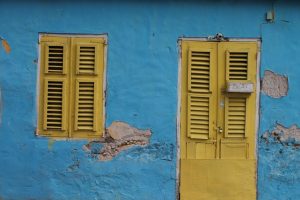 This area is so close to the well known city centre of Willemstad, but it's completely different. The pictures will give you an impression, but it is nothing compared to walking there and tasting the atmosphere. When travelling to Curacao I highly recommend taking one of the tours by Dushi Walks.
Of course, if you'd rather, you can also take the tourist train for an impression of the city. Though it doesn't take you through the lovely back alleys and you won't see the "derelict" part of the city.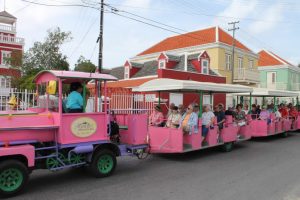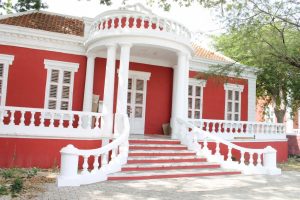 Bewaren
Enjoy!
– Karlien
This article was originally posted in Dutch on Reistips met Kids and has been reposted and translated with Karlien's permission.
Bewaren
Bewaren