After a spending several, wonderfully relaxing days in Curacao—at least, as much as that is possible with small children—we were in the mood to go hiking for a bit. We had already driven past Hofi Pastor a few times. It had been closed then, but, lucky for us, the park was open this time. We went hiking and in this article, I'll take you along with us!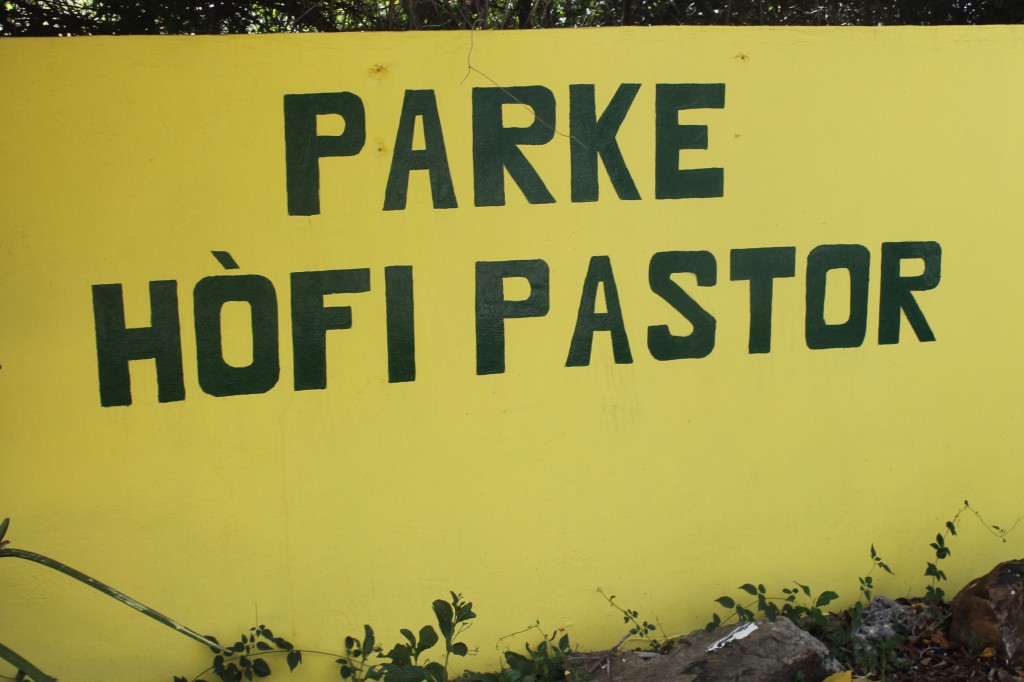 Hofi Pastor
The entrance to this park is next to the church in Barber. That's right, it is the church that you'll find Klosterküche tucked behind! It costs five guilders to hike through Hofi Pastor, so hardly any money at all.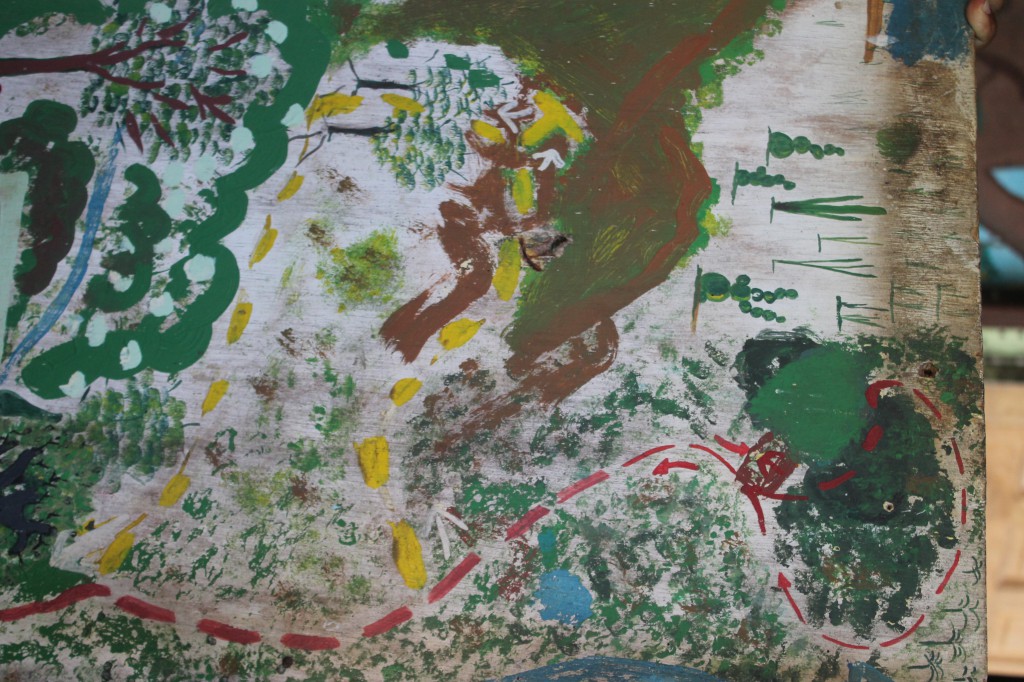 The painting in the photo above gets you acquainted with the area. First, you walk toward a very old tree. From there, you can take one of the two hiking trails: the red one or the yellow one. We walked them both with small children in tow, so the hiking is good for everyone!
We brought the stroller with us. After a few minutes, we reached this bridge. This can still be crossed with a stroller, but after this, there are all kinds of roots coming out of the ground. I wouldn't recommend it, especially not with a wheelchair.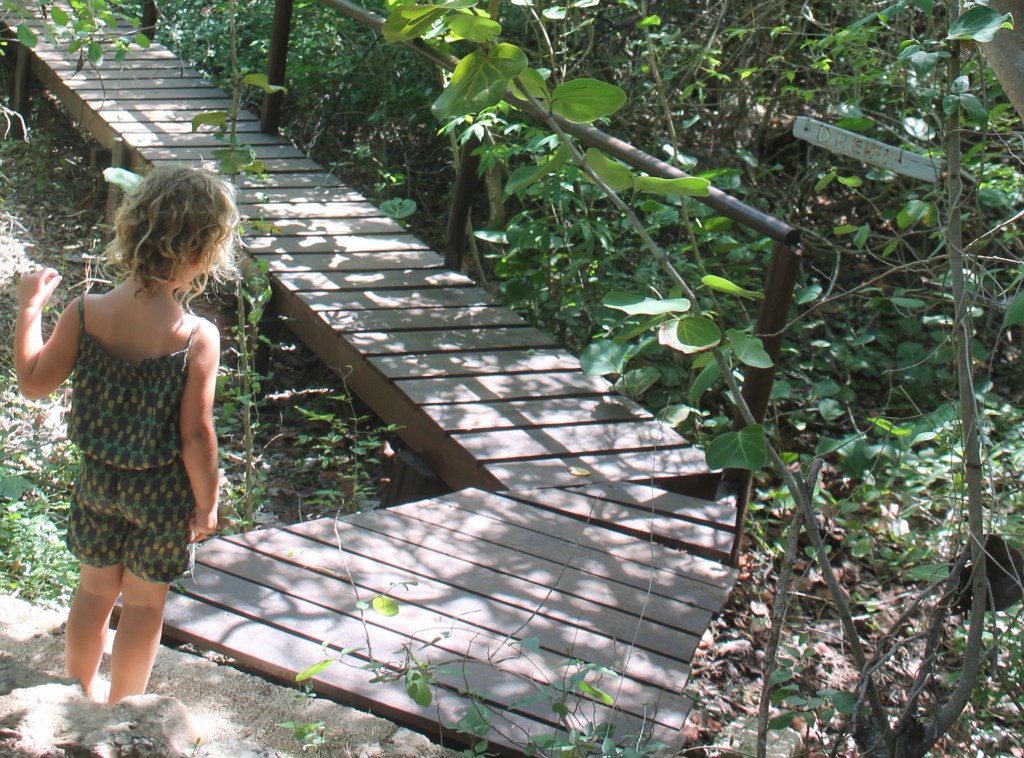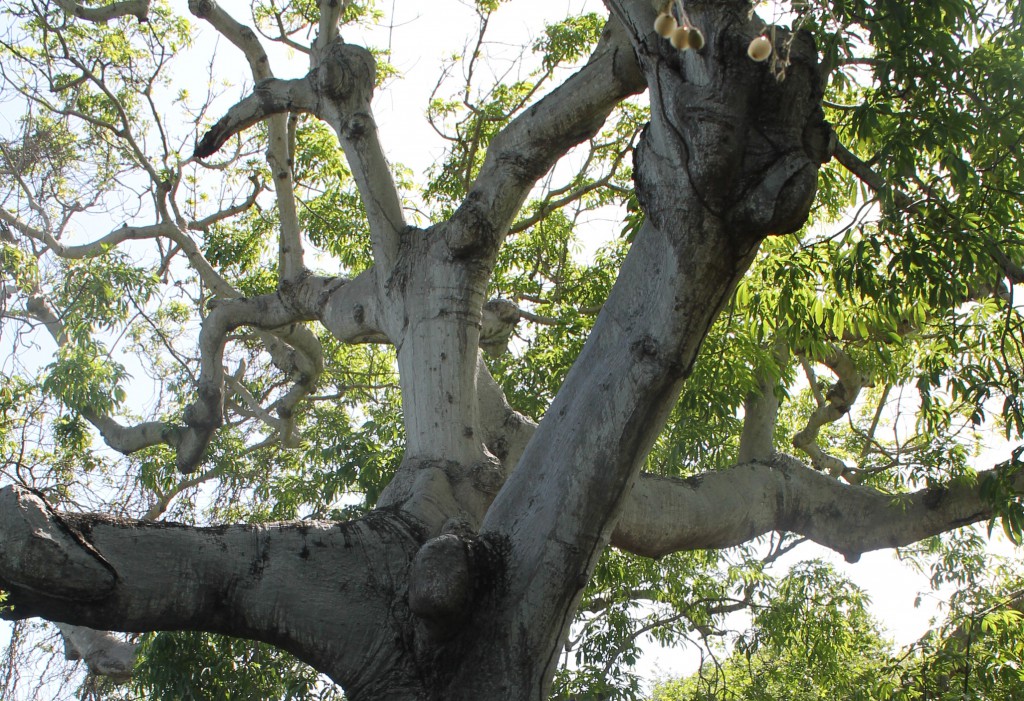 This is the Kapok tree, roughly 800 years old. It is worth a visit in itself. After the children played here for a bit, we went hiking. The red route brings you to an outlook; the yellow route has some spooky spots because of the way the trees gnarl and hang over you.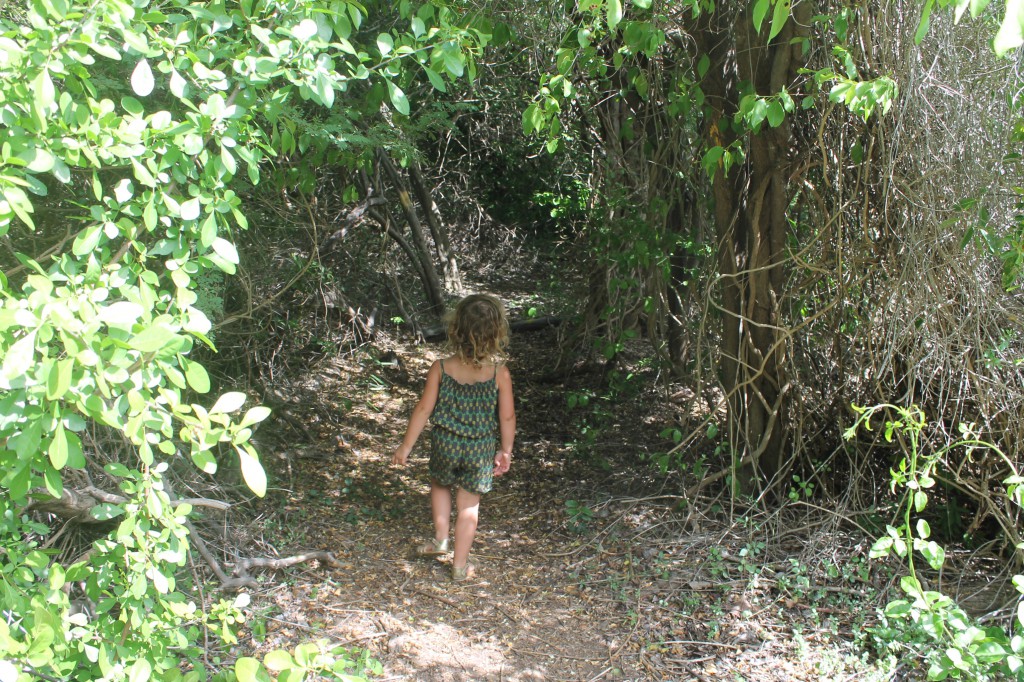 Keep your shoes on! Everywhere in Hofi Pastor and on Curacao, there are cactus spines on the ground, which have no trouble poking through slippers. In Hofi Pastor, the hiking is wonderful. A little break. The promise of a cookie every now and again kept the kids in good spirits.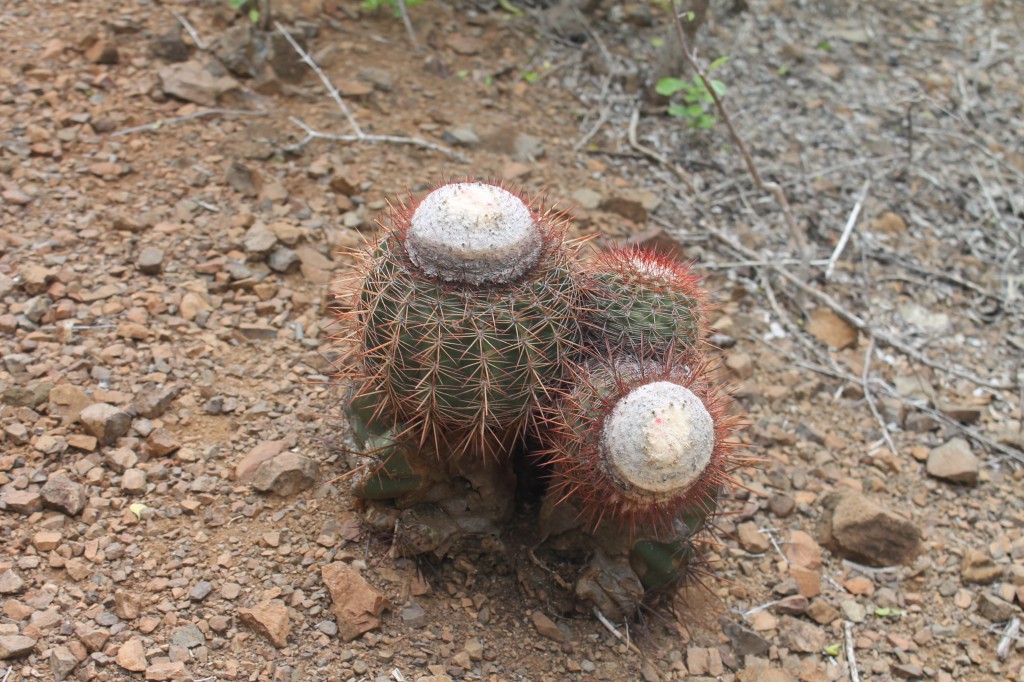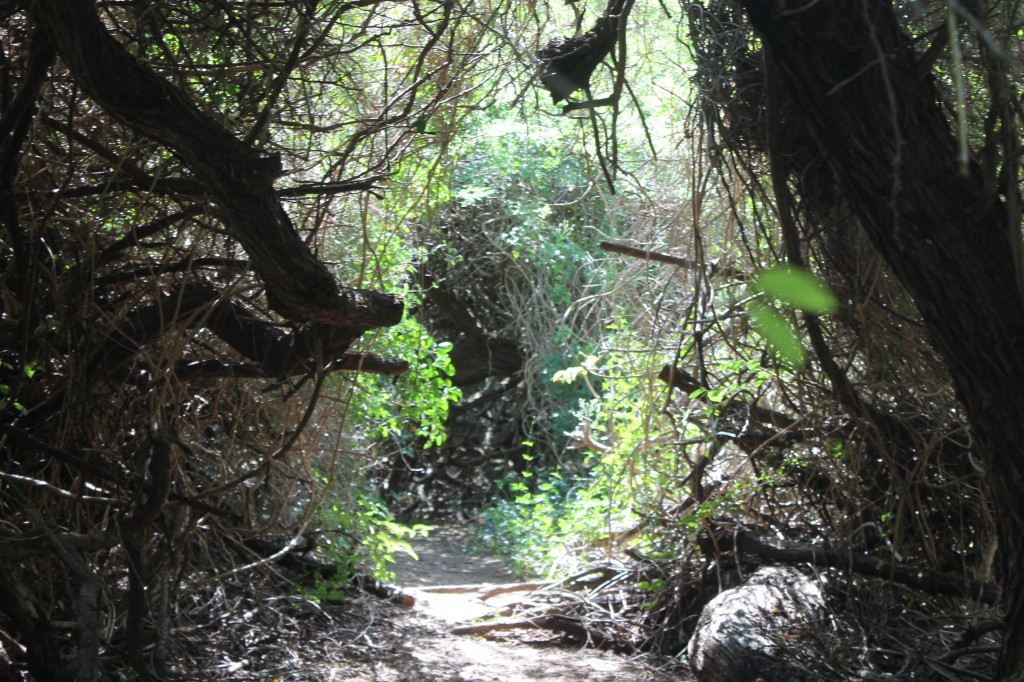 The routes are marked with yellow or red arrows. Sometimes, the routes merge. Johan walked the entirety of both trails. The children and I walked most of the red route and then took a turn walking the yellow.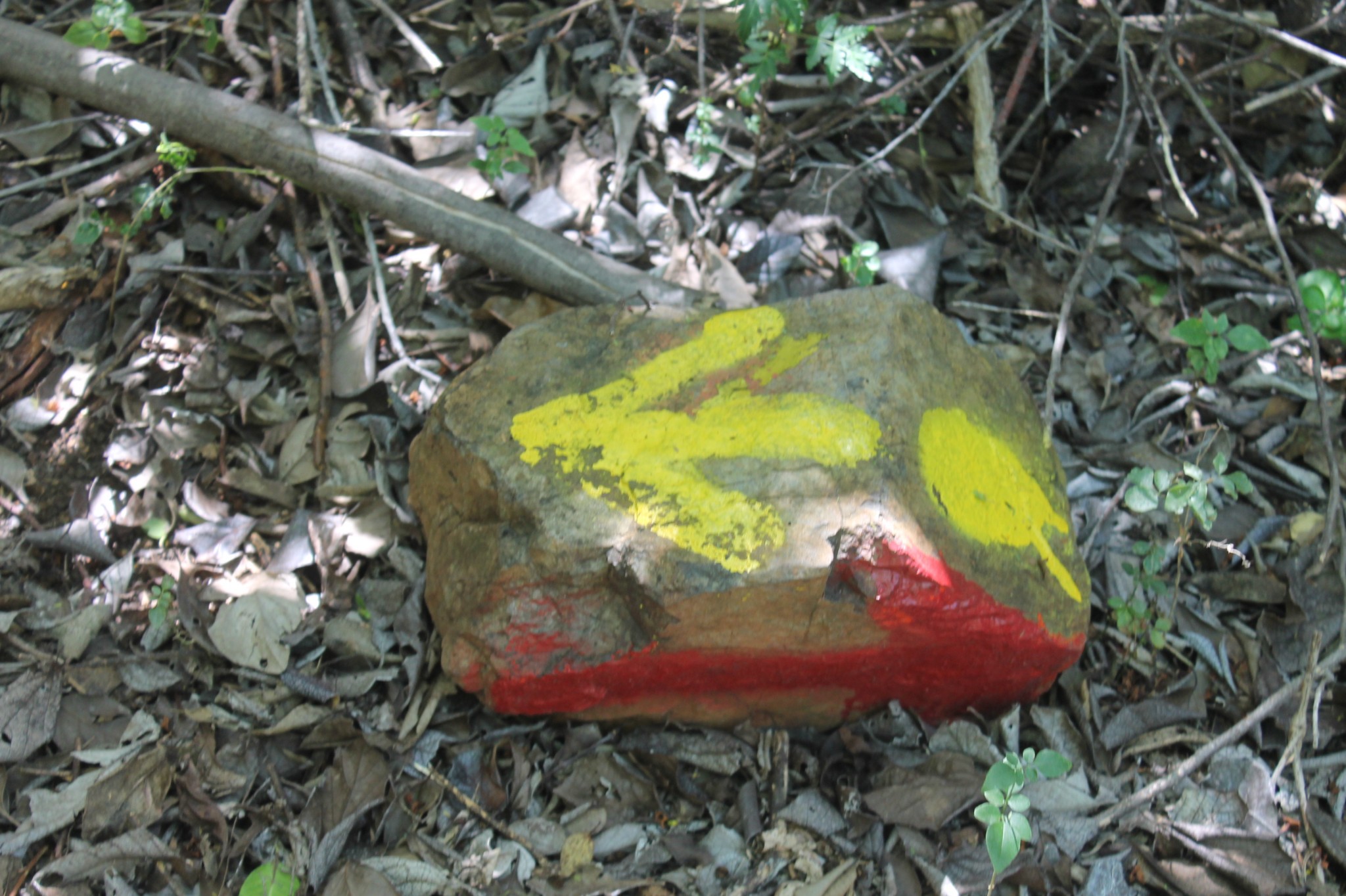 It was a gorgeous hike through this nature reserve in Curacao. After the hike, we played on the swings for a bit at the entrance—well, the kids did—and then we drove out to one of the beautiful beaches on the west coast of the island.
Enjoy!
– Karlien
This article was originally posted in Dutch on Reistips met Kids and has been reposted and translated with Karlien's permission.